Commercial & Residential Inspections
Residential / Home Inspections
Commercial Inspections
New Home Inspections
New Home Builders 1 Year Warranty Inspections
Condominium Inspections
Multi-Unit Inspections
Apartment Conversions
Pool and Spa Inspections
Building Permit Research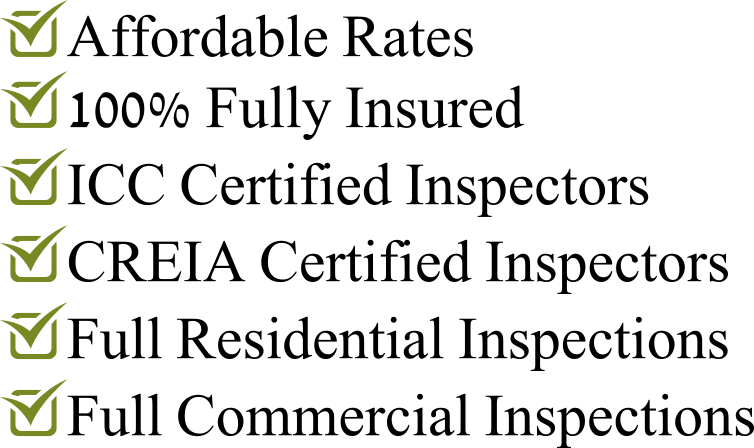 Contact us today to schedule your next appointment using the buttons below!
P

urchasing a home is one of the single largest investments a person can make today.

Whether you are purchasing a home for your family, or as an investment property, the home buying process can be an overwhelming and stressful experience. While most homeowners and sellers are upfront and forthright in disclosing all the information and problems there are in regarding their homes; there are undoubtedly problems or defects that have been overlooked or have yet to be discovered.

Having your home inspected by a Licensed or Certified Home Inspector is a low cost solution in uncovering and detecting these problems. In hiring an inspector to come out, not only are you better educating yourself about your investment, you are possibly saving yourself from spending thousands of dollars down the road…
We proudly offer Thermal Imaging and Plumbing Scope!